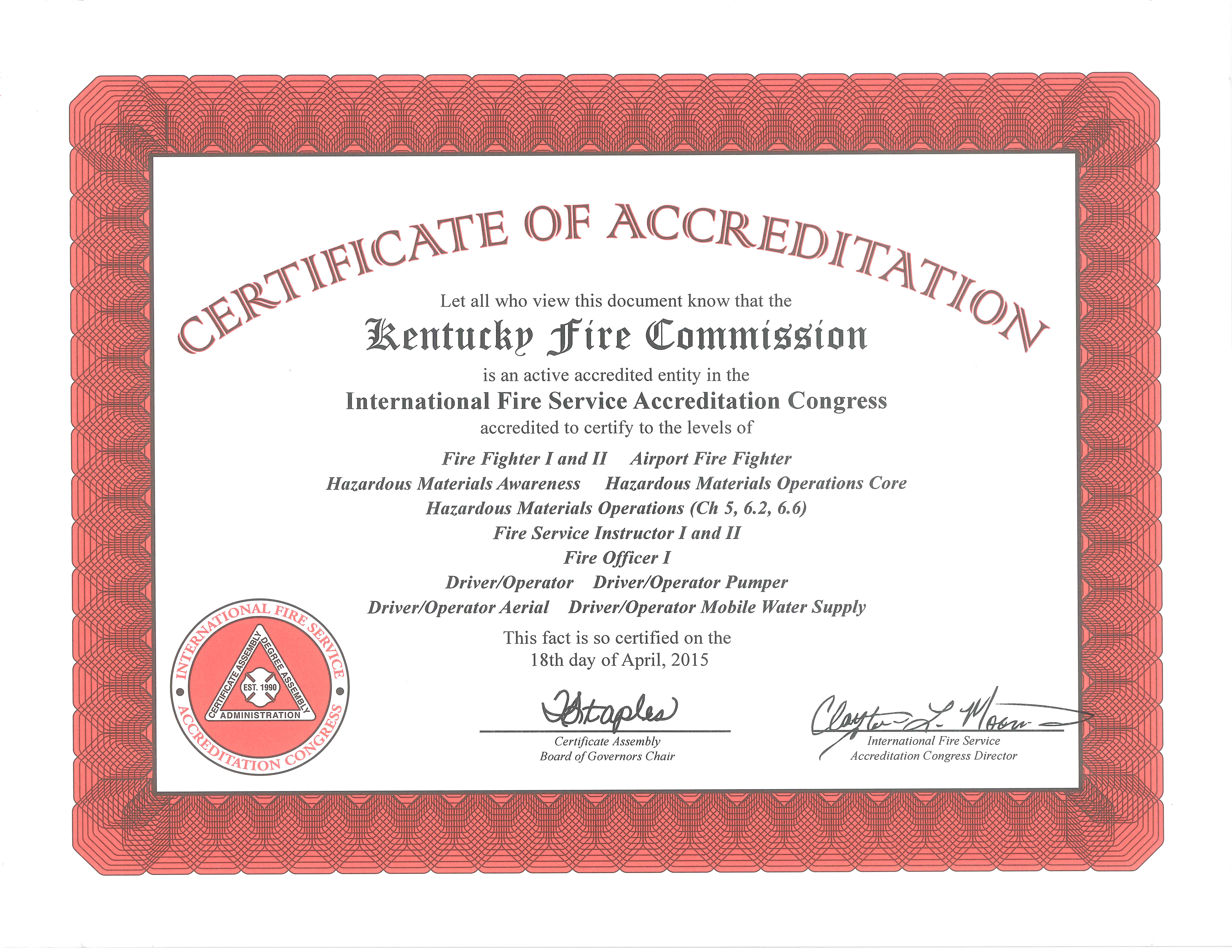 The KY Fire Commission is accredited by the

International Fire Service Accreditation Congress

(IFSAC) and was originally accredited by IFSAC in July of 1998. IFSAC is a world-wide organization including 114 member entities including Kentucky and 40 other states as well as 10 Canadian provinces, the Republic of South Africa, Egypt, Germany, Iraq, Saudi Arabia, Qatar, Kuwait, the Sultanate of Oman, the United Kingdom, the Canadian Armed Forces, and the United States Department of Defense.
NEW!!! 2019 Firefighter I and II Skills Testing Schedule. Click here to view!!
Contact your local State Fire Rescue Training area office for written testing opportunities. Click here to learn more about written testing and download the SFRT Area Office written test days.